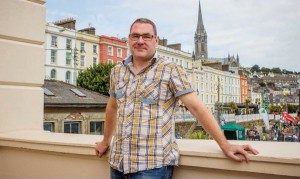 I'm Seamus Whelehan and this is my site. I'm a 21 41-year-old  photo journalist based in Cork, specialising in the media industry.
Among other things, I'm interested in the development of newspapers, magazines, mobile publishing and the evolution of journalism, as well as the financial and economic development of the publishing industry.
I'm a Freelance Photo Journalist covering East Cork,from Youghal – Glanmire.
Previously I was the  correspondent for Corks 96 & 103FM.
I've worked as Head of News and Current Affairs for West Dublin Community Radio.
I've written for several magazines and newspapers along the way, including the  Irish Examiner and Cork Evening Echo.
When not doing all that, I support Cork City and make a lot of noise.
Check out my voice demo below.