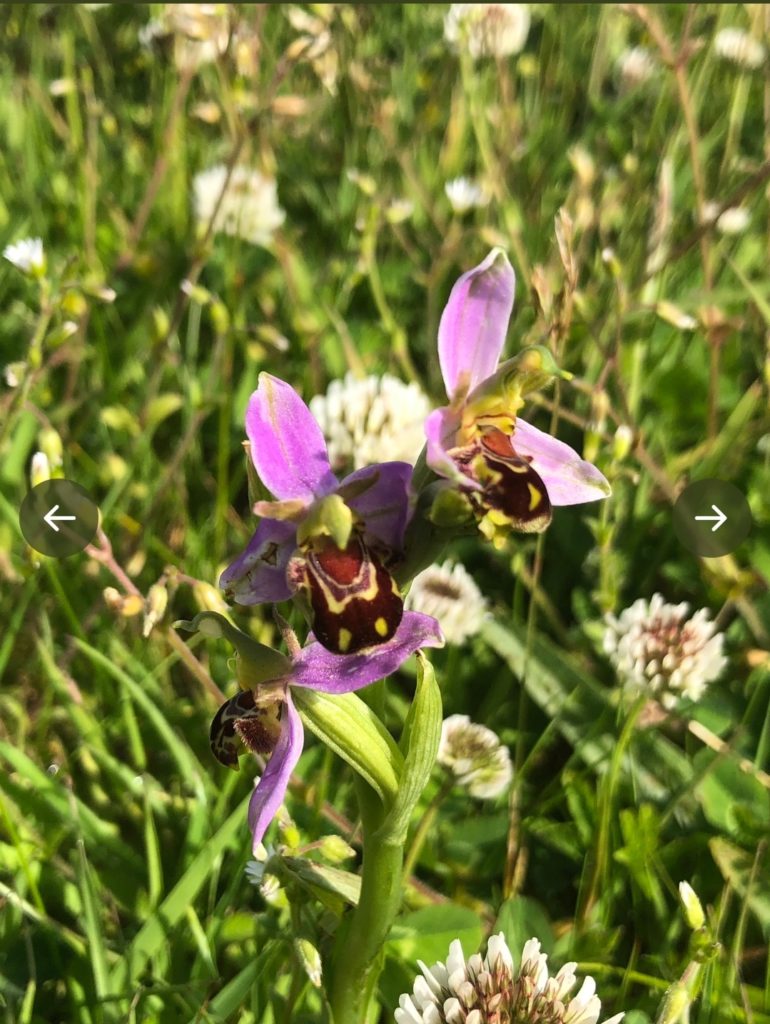 A rare native wildflower has been discovered on a Midleton roadside verge that is being protected from cutting as part of an environmental initiative.
The bee orchid has not been seen in the area for over 40 years but is now making a comeback thanks to Cork County Council's 'Don't Mow Let It Grow' campaign.
The project part of the All Ireland Polinator Plan and supported by Cork County Council's East Cork Municipality, looks to create bee super highways to help pollinators thrive.
Through the project Cork County Council have created an innovative grass cutting plan, reducing the depth and frequency of cutting, allowing wildflowers to grow.
Specially designated areas of public land, historically kept as tightly mown lawns, are managed as wildflower meadows, the perfect place for pollinators to thrive in for the public to enjoy.
In the past few weeks almost 400 bee orchids have been spotted along the Midleton roadside.
Proinsias Ó Tuama, founder of the East Cork Biodiversity Networking Programme says it's amazing to see that the project is truly making a difference. "Rare wildflowers not seen in this area for quite some time are beginning to come back again," he said.
Mr. O'Tuama said the discovery highlights how small changes in management can lead to big benefits for our biodiversity and ecosystems.
"The message that 'wild is beautiful' is a key part of the work that we are doing. Properly managing wildflower areas is just as big a challenge as a well-manicured formal garden, but adds so much more to local biodiversity and the wildlife that local communities can enjoy" said the environmentalist.