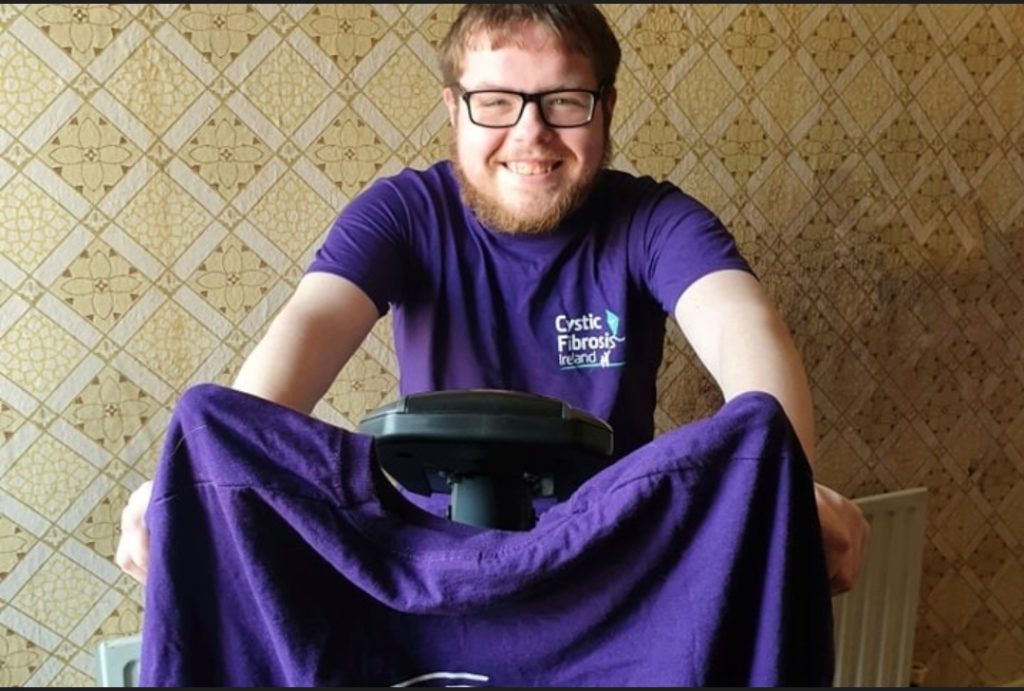 https://www.gofundme.com/f/65km-for-65-roses
Ben McCarthy from Youghal who suffers from Cystic Fibrosis will cycle 65km this Easter for CF.
The east Cork man initially intended to hold a pub table quiz but has adapted his plan due to the novel Corona Virus covid 19 pandemic.
He is going ahead with his 65 Roses fundraiser by cycling 65km in one day on an exercise bike while in lockdown.
Ben says he expects to raise over €100 for his chosen charity while also keeping fit.
The 20 year old is one of over 1200 with Cystic Fibrosis told to shield themselves from the disease by not going out of the house.
Exercise is crucial for people with CF as it helps clear excess mucus from their lungs, allowing for easier breathing. It also helps to protect lung function.
Ben's father Liam who is a long time campaigner for the Cystic Fibrosis charity says "all people with C F understand the concept of social distancing as they are in constant fear of picking up viruses or bacterial infections."
He says it is important people observe government and health officials guidelines, "stay home and stay safe" if the virus is to be beaten.
Cystic Fibrosis Ireland is a voluntary organisation established in 1963 to improve the treatment and facilities for people with Cystic Fibrosis.
They rely on fundraising and voluntary contributions.
The organisation also co-operates with medical professionals to give maximum support to parents and children/adults with the disease.
A Go Fund Me page has been set up for the charity. You can access the page by clicking here: https://www.gofundme.com/f/65km-for-65-roses