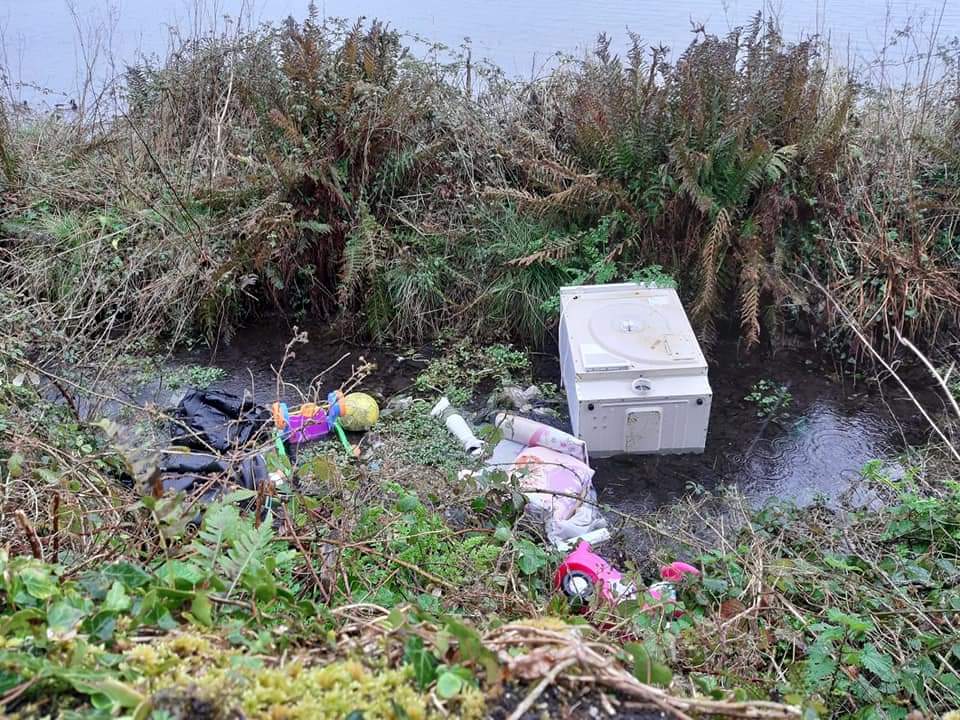 Households have been urged to dispose of their waste in a responsible manner as Coronavirus fly-tipping soars.
The Cork County Council Environmental section has made the plea as recent weeks have brought a concerning increase in illegal dumping, littering and the misuse of street bins for household waste.
The wave of waste has led to street bins being cleared daily that were once emptied every 2 to 3 days putting pressure on Council staff redirected to deal with stemming the spread of the novel corona virus covid 19.
Civic Amenity Sites were re-opened last week after a brief closure to facilitate essential disposal of household waste for people who do not have a waste collection service.
Up to three black bags of domestic waste, along with glass bottles and cans for recycling are currently being accepted.
Council Chief Executive Tim Lucey has said "there is no excuse for using street bins to get rid of domestic waste. It is also a public health concern."
Mayor of Cork County Cllr Ian Doyle has urged community focused citizens and Tidy Towns groups not to venture out to clear up the waste.
"We appreciate all the great work you do and look forward to working together again soon, but for now we must ask everyone to stay home and stay safe while restrictions remain in place" he said.
Leaving or throwing litter in a public place is an offence that can be subject to an on-the-spot fine of €150 or a maximum fineof €3,000 if you are convicted of alitter offence in the District Court.
To report littering or illegal dumping you can contact the Council Anti-Litter Unit on 021-4285417 (9:00am- 5:00pm Monday to Friday) or the 24 hour National Environmental Complaints line on 1850 365 121.