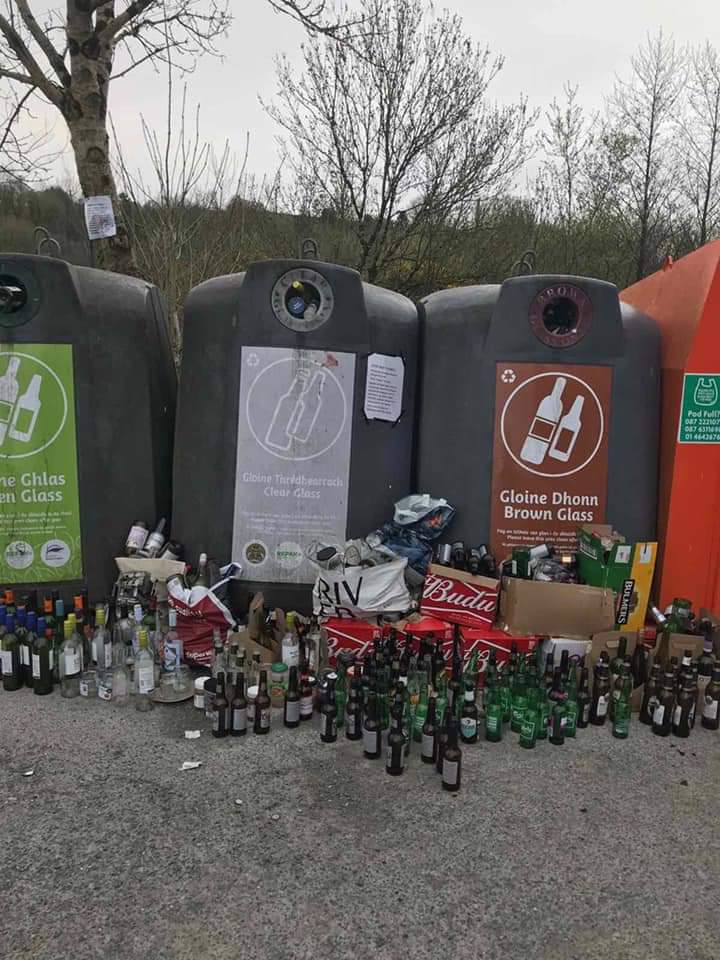 It looks like it's party on despite the Covid 19 lockdown for this east Cork village.
This photo has appeared on the Lisgoold / Leamlara community page.
Yesterday on the ground around the village's glassware receptacles, was a forest of multi-coloured bottles and bright screw-on tops.
The colourful containers which once held spirits, wine and beer consumed by Covid 19 revellers are now standing neatly around the overflowing bins.
Whoever left these bottles may be feeling a little delicate.
But those who disposed of them took their time to colour code the bottles lining them so neatly in front of each bank.
Bottles and labels peaking from the apertures of the bottle banks show residents filled the huge bins pictured before starting to stand their empties on the ground.
Enough to give anyone a hangover by just looking at them, some people left their empties in boxes and carrier bags.
In the post to their social media account the committee said they "are delighted" that the #stayathome is working and that some maybe having a fun time.
"HOWEVER : it would be much more thoughtfull to keep the bottles at home when the bottle bank is full – – please use a bit of the great spirit we have seen and if the bottle bank bins are full take back rubbish until there is room. Getting there early helps."
"Contact cork county council for bin collection days" they added