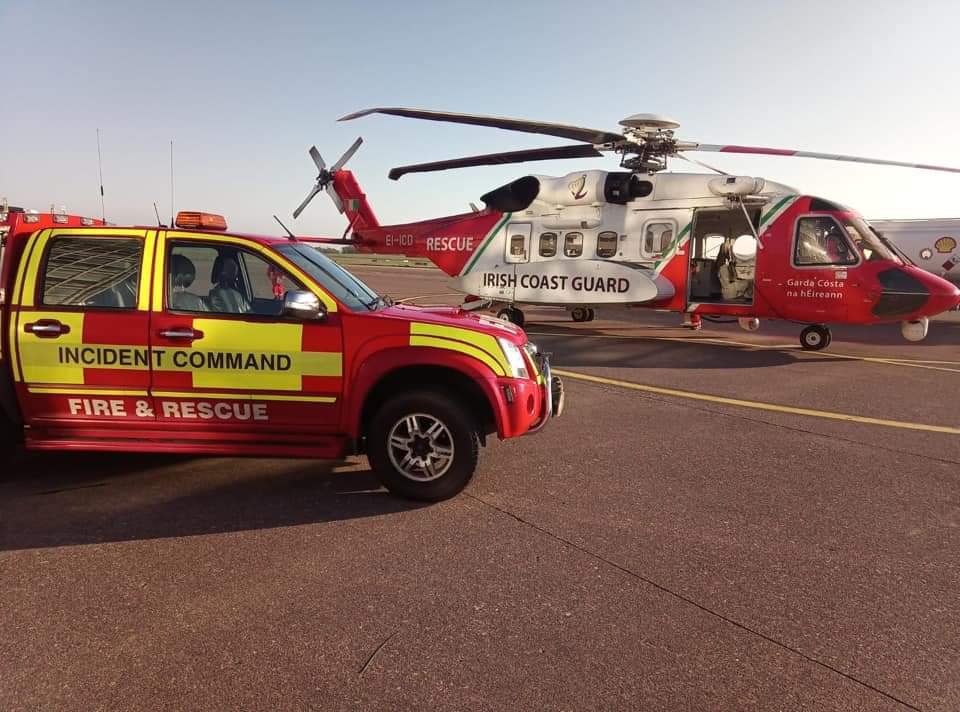 The Irish Coast Guard Rescue 115 helicopter has landed at Cork Airport after conducting a long range medical evacuation from a Spanish fishing boat off the South West coast in the last few hours.
The Shannon based crew were tasked by the Valentia coast guard shortly before 4:00pm.
The search and rescue helicopter which was on a mission in Galway was diverted south to Kerry, where it refuelled and headed to the trawler located off Castletownbere coast.

The casualty was handed over to the National Ambulance Service (NAS) for transport to hospital.