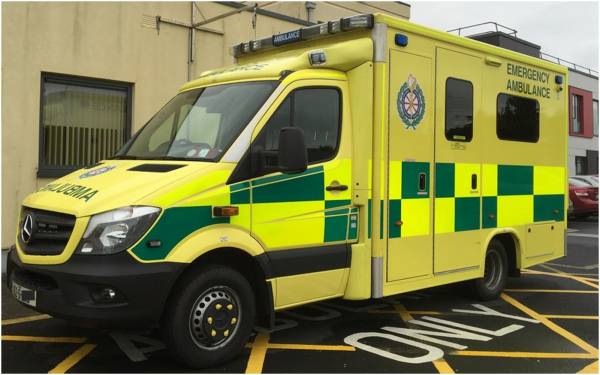 The Red Cross, Civil Defence and other voluntary emergency personnel are on standby to support Paramedics and Emergency Medical Technicians dealing with the Covid 19 pandemic.
Documentation seen by the Frontpagenews.ie shows that from Wednesday up to 60 vehicles are required daily, to assist the National Ambulance service in transporting non-covid patients from one health care facility to another.
The operation is likely to run for four weeks, six days a week on a 12 hour shift rotation.
A joint voluntary control centre is to operate 24 hours a day to provide the HSE ambulance control with a single point of contact within the voluntary ambulance sector.
The Taoiseach has said that from midnight tonight until 12 April, everybody must stay at home except in specific circumstances.
The announcement comes as the National Public Health Emergency Team revealed there are 302 new cases of Covid19 recorded since yesterday bringing the total to 2121.
This is the highest daily number of people infected by the virus in one day.
Up to wednesday there were 59 people recorded in ICU as a result of contracting the disease.
A further 3 people have lost their lives to the virus bringing the total of deaths to 22.
The Taoiseach Leo Varadkar has warned the health services intensive care units could be at capacity in a few days.
The median age of confirmed cases is 46 years of age.
Over 419 cases (26%) have been hospitalised. Of those, 59 cases have been admitted to ICU.
So far, 375 cases (23%) are associated with healthcare workers