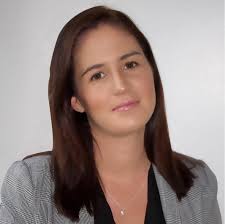 A Cork County Councillor says a government plan to bail out the childcare sector affected by the Covid 19 restrictions is not far reaching enough.
Cllr Danielle Twomey has also criticised delays in the roll out of the states new childcare subsidy which waives creche fees for parents for the next three months.
Speaking to www.Frontpagenews.ie the Sinn Fein Cllr said the new Covid scheme isn't taking into consideration all providers and the potential effect on them.
Under the new proposal Minister for Children and Youth Affairs, Katherine Zappone agreed to top childcare workers wages up beyond the 70 per cent level announced for other sectors employees.
Revenue is to reimburse childcare employers with 70% of their staff bill, with the remaining 30% to be paid by the Department of Children.
Childcare owners were also set to recieve a 15% of gross staff pay to help them keep afloat.
"The deal itself maybe good for parents but it's not enough for early years sector" said, Cllr Twomey, labelling it "a kick in the teeth to childcare providers"
"Many owners still have continuing liabilities and outgoings including significant rent in which they have a legal responsability to discharge under the companies act 2014" she said.
Acceptance of the scheme means parents could not be charged during the pandemic restrictions and each child's place would be secure at the end of the health emergency.
A condition of the deal also requires that employees let go because of the covid 19 restrictions must be reinstated.
The emergency measures are designed to last for a maximum of 12 weeks.
Ms Twomey said "legal advise recieved by early childcare providers states the Zappone agreement maybe amended at any time and even terminated by the minister with just one week's notice, which is unsustainable."
"The proposed payment of 15% of the gross weekly pay costs for childcare staff, would not realistically cover overheads" added the Midleton based cllr.
It's been reported that the Department of Children has said in order to receive payment next week, providers will need to have signed the funding agreement by Tuesday, April 21.
Otherwise they will be paid the following week."
On Friday 16 April a spokesperson for Minister Zappone told the Irish Examiner "the Minister is satisfied that the package available to the sector go as far as is possible to protect the sector and support its sustainability after Covid-19."
"The minister also believes this provides the best use of available public funding to support the sector during this time."
In recent weeks the Early Childhood Care and Education scheme (ECCE) was stalled and replaced with the Covid 19 subsidy payment, putting further pressure on the industry, some childcare providers have claimed.