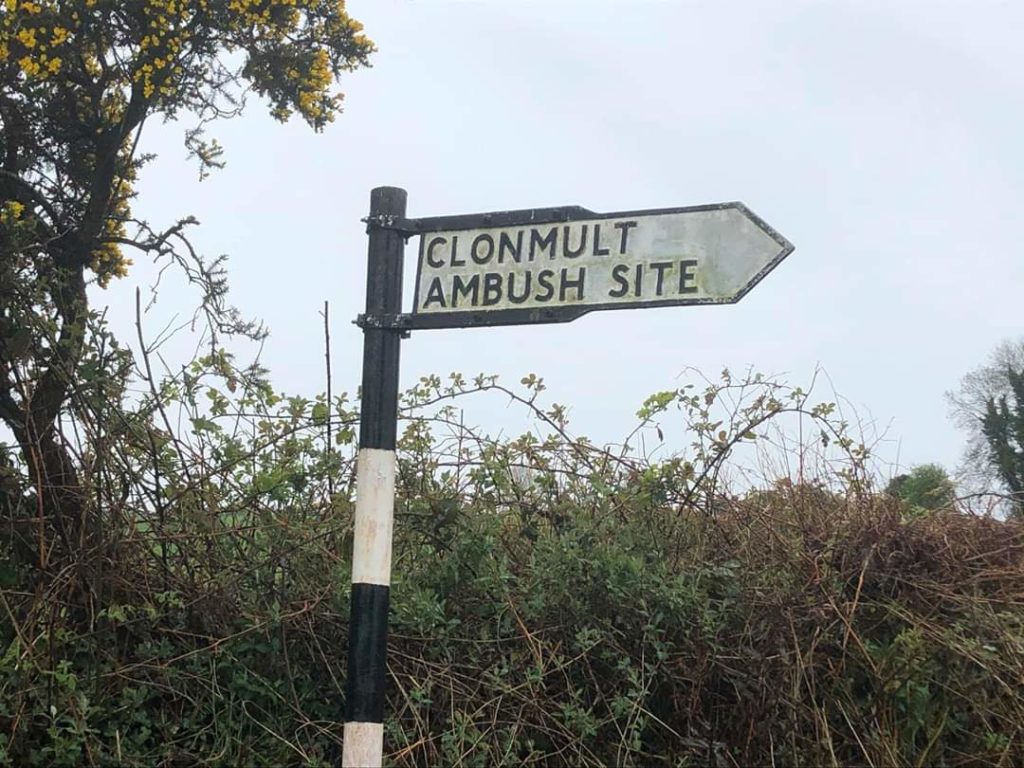 An East Cork Heritage group have called for action following the theft of the only directional sign to one of the most important battlefield sites in modern Irish history.
A cast iron sign marking the site of the battle of Clonmult was stolen over the weekend.
In a statement on their social media account on Sunday (12 April) the Clonmult Ambush committee said "last night at the end of Holy Week, our Lord died on the Cross accompanied by two thieves, another thief came a calling. Fifty four years this sign had been directing visitors on their journey, but alas no more, the pole now stands bare."
The battle of Clonmult is seen as a significant conflict in the Irish war of Independence.
The combat recorded the heaviest loss of life for republican forces in a single conflict.
A total of 22 people died in the battle and subsequent executions – 14 IRA members, 2 Black and Tans and 6 suspected informers.
The Clonmult location also operated as a base for the IRA first battalion (east Cork) for training volunteers, and the collection of funds the organisation had levied on farmers and landowners in the greater East Cork area.

Critically there was just one entrance to the dwelling house, which was a major contributing factor for the loss of life.

Operating on intelligence, at 4:15 pm on Saturday 20 February 1921, a two-vehicle mobile patrol unit, from the second Battalion Hampshire regiment and members of the local Royal Irish Constabulary (RIC) surrounded the house.
The flying column of the fourth battalion Cork number one brigade under the command of Diarmuid O'Hurley was about to head south to Leamlara to be closer to Cobh Junction, being tasked to ambush a military train en route to Cork on Tuesday 22 February.

The offensive by crown forces on the Clonmult farmhouse was a retaliatory action for the columns attack on a large foot patrol of RIC and Black n Tans on the main street in Midleton in December 1920.

In the course of that conflict Constable Mullins from Youghal was killed along with 2 Black n Tans, Constables Dray and Thorpe, a further three were seriously wounded.
Plans are already in place for a weeklong event to mark the centenary of the Clonmult ambush in 2021.
Any information on the whereabouts of the missing sign should be reported to Midleton Gardai or any member of the Clonmult Ambush Commemoration Committee.