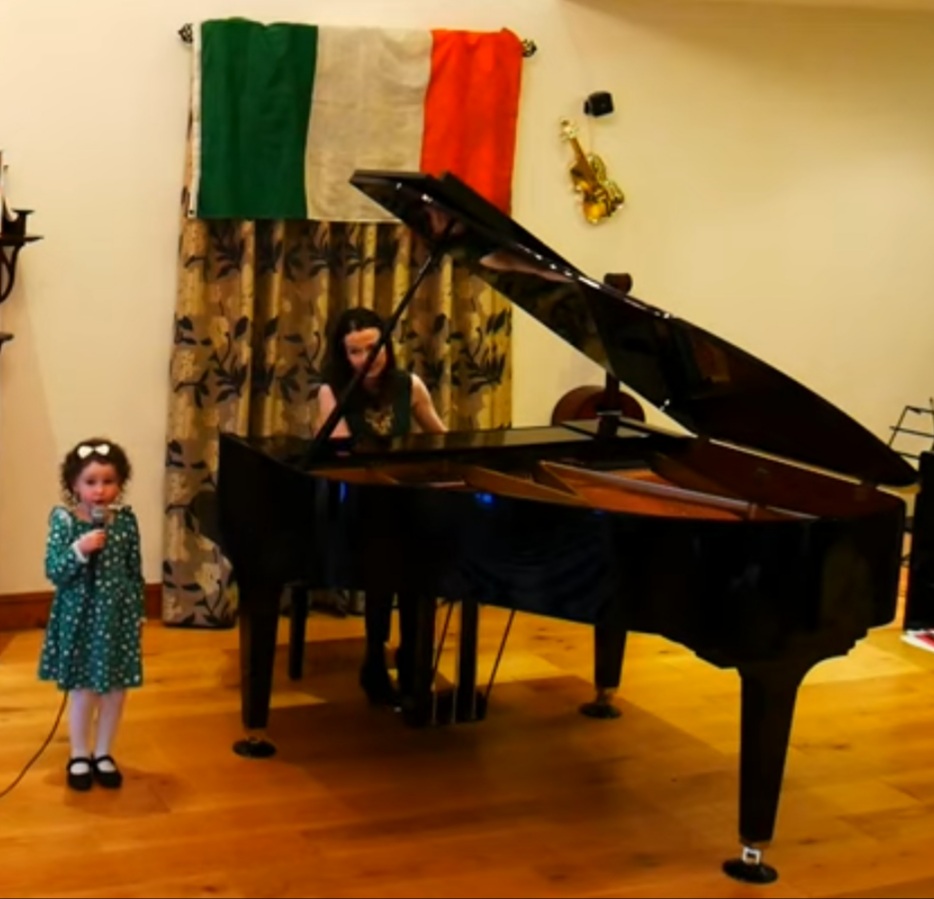 Amongst life in lockdown there is joy in having the family together.
This young Irish singing sensation has a rousing message in the face of restrictions to limit the novel corona virus covid 19
3 year old Emma Sophia is encouraging communities to heed Government advice to stay at home to combat the effects of the illness.
The stay at home order is due to end on 5 May but officials have not revealed how they intend to lift the restrictions then.
Young Emma Sophia who made her YouTube debut in recent days performing Ireland's Call, gave this important message to the nation.
"Come on Ireland it's in our hands."
Accompanied on piano by her proud mother the video has been viewed thousands of times since it was uploaded on Thursday.
33 deaths and 553 new cases of Covid 19 were recorded by the HSE yesterday bringing the total virus related deaths here to 320 since the outbreak.
With the latest German figures included, there are now a total of 8,928 confirmed cases of COVID-19 in Ireland.