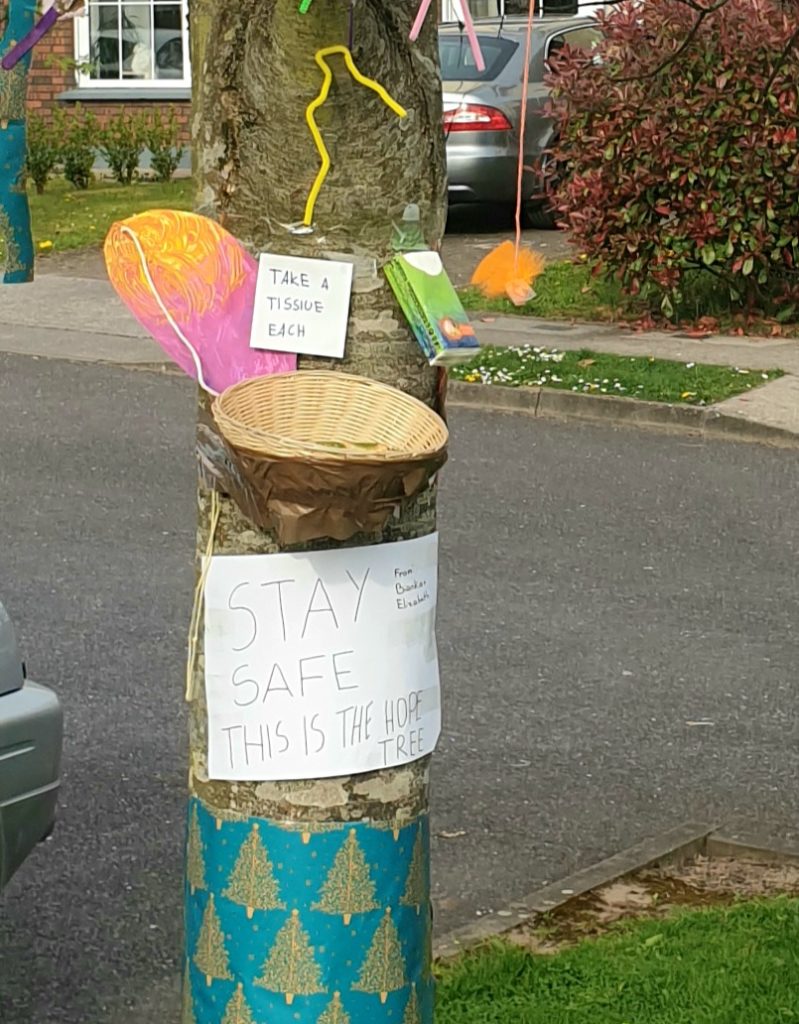 If you've been disciplined about your social distancing celebrating Easter this weekend may seem difficult, but we have the answer right here.
This year social distancing is no stumbling block in one east Cork housing estate's Easter celebration.
Two Midleton children are brightening the dark days of the novel corona virus covid 19 with a sign of hope and happiness.
Friends Bianka and Elizabeth have created a unique way of celebrating Easter while abiding by social distancing rules.
You could say the two friends from Castleredmond have Easter all wrapped up.
Rabbits, eggs, chicks and chocolate treats are popping up on a tree in the Oak Court estate.
The tree of hope covered with seasonal paper is offering sweet treats to whoever passes.
A message taped to the tree states take a tissue, take a treat. Stay safe this is the hope tree.