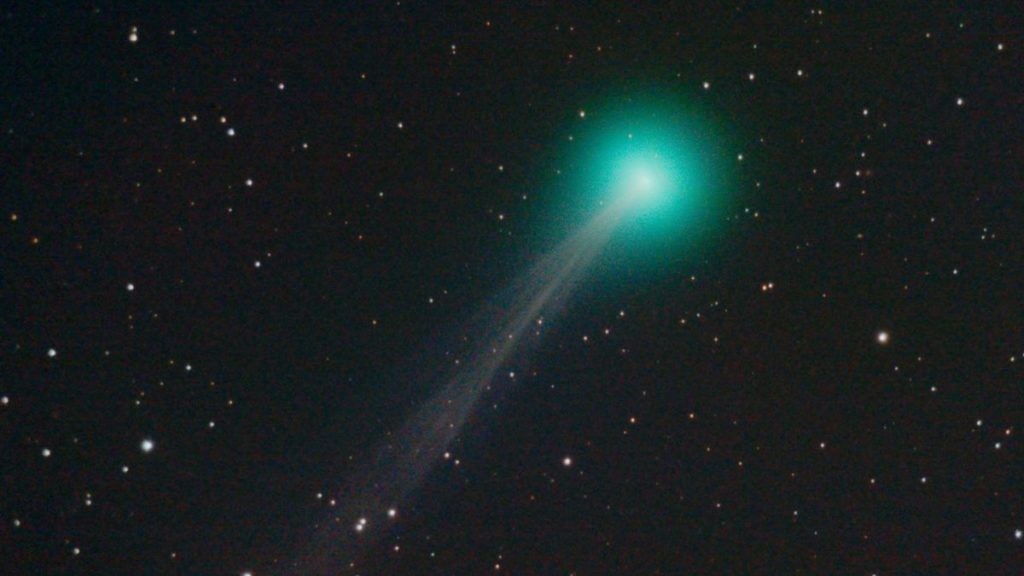 Get ready for a celestial spectacle as a major comet with a green tinge streaks across Cork skies.
Comet Swan and its 11 million mile long tail will be visible in the night sky from tonight and you may be able to see it with the naked eye, astronomers say.
The ball of ice, discovered in April by astronomer Michael Mattiazzo from Australia, has already passed the Earth but is getting brighter as it approaches the Sun.
Stargazers may get to see some of the lighting display with intermittent cloud forecast.
The comet should be seen passing in the predawn hours. It can be viewed by looking towards the eastern skies.