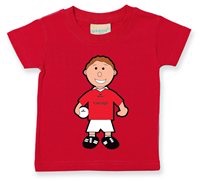 The local property tax debate was relived in the Cork County Council chamber last Tuesday 28 October. On this occasion however Sinn Fein supported Fine Gael in rejecting a Fianna Fáil motion requesting the council to condemn the government for taking 20% of the Local Property Tax.
Councillors were told by Fianna Fáil councillor Andrais Moynihan €8.4 million of local property tax is currently being withheld by government from Cork County Council. "When the government introduced the local property tax, it was introduced and promised for local services, local people would expect to have local services for their local property tax. We need that €8.4 million back in Cork."
The €8.4 million is currently held by government as an equalisation fund to help less off boroughs throughout the country. If these monies were refunded to Cork County Council it would mean each municipality could expect to have at least €1 million to deliver local services.
In its recent budget allocation, the department of local government was given €1.157 billion that's a 42% increase over last year. Councillor Moynihane told the meeting "clearly they have additional monies in the department. They do not need to be taking local property tax from councils like ours."
Sinn Fein Councillor Des O'Grady told Councillor Moynihane "under fine gale and labour the local government fund was reduced to 32.6 million in 2014. That was a reduction of 40%. Fianna Fáil may have short memories, the local property tax was used to replace the local government fund" he said.
In 2008 the local government fund stood at €57.4 million. It was reduced between then and 2011 by €15 million 25%.
Councillor O'Grady added "If there is a 42% increase in local government funding that fund should be increased and local property tax should be abolished.
We supported a 15% decrease in the local property tax. There are people out there who cannot afford to have services paid for by their contribution with the local property tax. We believe the local property tax should be used to support them and all across the state. What we are saying we will abolish the property tax when we get into government and we will certainly condemn the government for taking 20% and implementing the local Property Tax."
Fine Gael councillor Susan McCarthy told the meeting "Fianna Fáil voted to reduce the property tax by 10% and the 20% equalisation was common knowledge when they made that vote. I think it's a mute point that they are arguing over it now. "
The motion was rejected 14 for and 24 against.