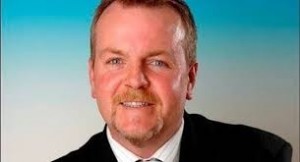 Housing shortages, inadequate rent supplements and rising rents are all adding to our homeless problem.
Currently there is a serious lack of affordable housing options for people on rent allowance right across East Cork.
High rents in Cork City and tighter controls on mortgages are causing many to move to the suburbs where rents are cheaper reducing the rental supply and increasing demand.
Rent supplement levels for the long-term unemployed are proving insufficient to meet the asking price for many rental properties. The situation is leading to several people living with friends and family in overcrowded houses, many more are forced to live in homeless shelters in Cork City far removed from their social circle.
The Simon Community and St Vincent de Paul homeless shelters in Cork City say mostly single men in their early 20's are presenting to them, many coming from East Cork. Both organisations say that many of those presenting to them are losing their homes because of caps on rent allowance.
In many cases the rent supplement and the rental price a landlord is requesting can be between €100 and €200 per month.
Dermot Kavanagh of the Simon Community says "current rental rates should be capped and linked to the cost of living or linked to the average market rent. Controlling rents in this way would mean rents would continue to rise at a predictable rate. "
Mr Kavanagh also added "Government must also stick to its €2.2 Billion commitment over the next 3 years of the delivery of social housing units"
In 2014 Cork County Council spent €37.86 million on local authority and traveller housing. This figure equates to 12.34% of its annual budget of €306.7 million. €71.27 million of its budget this year was spent on maintaining local roads, public lighting, and parking facilities. A further €63.04 million was spent on water supply and waste water management which is now the responsibility of Irish Water since January 2013.
Colbert and Co an East Cork based letting agent say they are seeing a demand for 2, 3 and 4 bedroom housing throughout East Cork, but demand outweighs supply.
In June this year the government passed the housing miscellaneous provisions act. Under this act responsibility for recipients of rent supplement with a long term housing need was transferred from the Department of Social Protection to Local Authorities.
Since September Cork County Council has piloted a new Housing Assistance Programme (HAP). This scheme will be rolled out to the nation's housing authorities from 2015.
Councillor Pat Buckley told the East Cork Journal "many
long-term unemployed in East Cork are being squeezed out by the lack of housing supply.
Under the new HAP Scheme landlords would need to register with Cork County Council. The council would then pay the land lord directly and the tenant would then pay the differential to the council.
Currently Cork County Council has a target of moving 110 people a month to the new HAP scheme.
In Limerick where the scheme was originally piloted the council looked for 500 land lords under the scheme, only 63 registered. "
At the October meeting of Cork County Council councillors voted unanimously to write to the Department of Social protection to review its current rental suppliments.