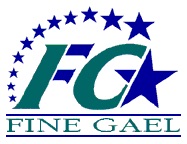 Fine Gael were left red faced after they lost a vote in the Cork County Council Chamber, because two of their councillors went missing from the assembly.
The excuse given by one absent Representative Michael Creed who represents the Blarney/Macroom electoral area, was embarrassing. Deputy Creed claimed "the discussions on the disposal of land, that should be dealt with at municipal level went on so long, I had other business to attend in County Hall. My phone was dead when they tried to ring me. To be honest I didn't think Michael Hegarty had a chance. "
Tim Lombard from the Bandon / Kinsale electoral area was not contactable for comment.
Both Councillors Michael Hegarty (Fine Gael) and Andreas Moynihan (Fianna Fail) were put forward to represent Cork County Council on the National University of Irelands Cork board (UCC).
The defeat is especially embarrassing because the party had made a deal with the sitting Sinn Fein representatives to ensure a majority vote. A situation denied by Fine Gael but acknowledged privately by Sinn Fein.
It's understood Fine Gael agreed to vote for the use of the D'Hont system when agreeing the Mayoral chain of office.
D'Hont is a highest averages method for allocating seats in party-list proportional representation.
By agreeing the use of this system, party pacts would no longer operate in Cork County Council when deciding a Mayor over the next four years.
The decision would have meant Fianna Fail would have had a second term of office as mayor. Sinn Fein, Fine Gael and the Independents would all have a term in the mayoral chair.
Independent Councillor Marcia Dalton abstained from voting which resulted in a tie, 25 votes for each candidate.
Fianna Fail Mayor Alan Coleman cast the deciding vote which saw his fellow party member Andreas Moynihan elected.