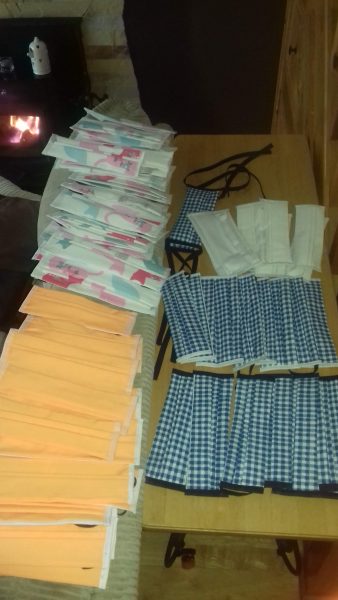 As the number of COVID-19 novel coronavirus cases continues to rise, healthcare workers, hospitals, retirement homes and other care givers are in growing need of personal protective equipment.
The need is so great that it has led two Whitegate women, to make as many hand sewn medical masks they can while sheltering at home.
Anna Donegan and her friend Iwona Stelmach are trying to help the healthcare workers who are battling the virus on the frontlines, specifically, the ones who are in desperate need of more personal protective equipment.
The pair are joining the fight for COVID-19, by sewing cotton face masks, similar to the medical procedure masks healthcare workers use on a daily basis.
Each hand sewn face guard is made from medical fleece a non woven fabric.
The material is machine washable at 60c and can also be cleansed or disinfected in a microwave for 2 minutes.
Anna's husband Edser Donegan says "the intention is to give the masks to nusrses in the Cork hospitals."
Ireland's Covid 19 death toll has reached 71 (data provided by the Health Protection Surveilance Centre Tuesday 31 March).
An additional 325 cases of COVID-19 were also confirmed last evening- bringing the total number of cases to 3,235.