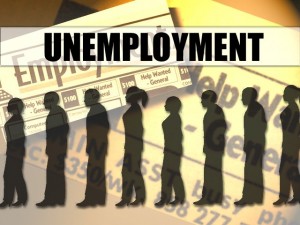 Revenue Commissioners have commenced writing to PAYE workers who have failed to pay their Local Property Tax advising them their outstanding bill will be deducted at source by their employer . These deductions will follow the companies natural payment rotation.
The message from revenue is clear, if you receive a correspondence and you believe this is in error act immediately as no grace period will be given and payment will be taken.
50,000 correspondence were issued in early June informing employers to deduct the €200 House Hold Charge tax liability from non-compliant employees over the remaining pay periods in 2014.
20,000 correspondence were issued to those whose only source of income is from the Department of Social Protection. These letters informed the owners that they are likely to be eligible for a deferral of the €200 charge which will be granted automatically unless they contact the Revenue to pay the amount due (or make payment arrangements) or advise why they may not be liable. The deferral will be liable to the reduced interest charge of 4% per annum (compared to 8% in non compliant cases).
Correspondence to the self-employed will be issued later this month. The correspondence will advise the individual that the outstanding liabilities will be referred to the local Sheriff or Solicitors for collection alternatively it will be the subject of attachment orders unless payment is immediately received.
A spokesperson for revenue told the Www.Frontpagenews.ie "it is important to realise that once a debt is referred to a Sheriff or Solicitor the property owner must deal with that body rather than Revenue in regard to issues such as phased payments, etc. In addition the property owner will be liable to pay the Sheriff's costs which will increase the overall liability by something in the region of 10% of the amount due".
According to the latest Central Statistics Office figures (CSO) there are 5,625 people unemployed in East Cork (Youghal, Midleton and Cobh) figures for Glanmire fall under Cork City which currently has a figure of 16,192.
Orla QuirkeFlavin, Cobh said "I think they need to get their house in order. We have been paying the household charge from the first year. A few months ago we got one of these letters. We had to chase them up and provide them with the receipt they issued in order for them to sort it out. The left hand doesn't know what the right hand is doing in there."
Anne and Margaret (Pensioners), Carrigtwohill " we have no choice to only pay it. We are not happy about it. Our pension is being taxed to the bone, VHI has gone up. We have worked all our lives and paid our taxes. We had mortgages of 18% and paid .48p in the pound in Tax when Charlie was buying expensive shirts. Thank God for the good weather as we can't afford to go on holidays."
Nula and Rose, Midleton " we have no choice they are going to take it from our wages anyway."