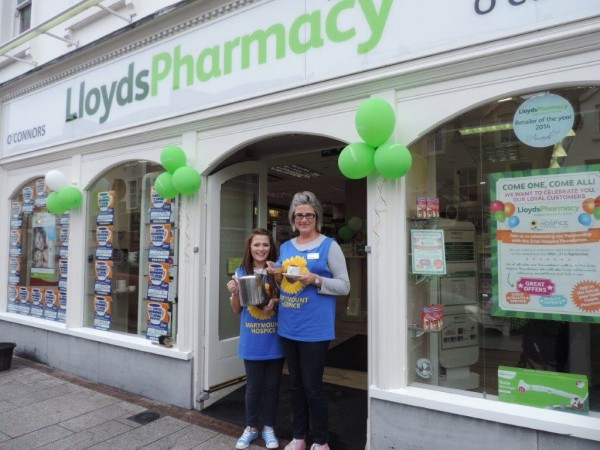 As fundraising fever swept East Cork last week Lloyds Pharmacy in Midleton did their bit in raising funds for the Marymount Hospice.
Tea, coffee and cakes baked by staff were all on display to tempt customers and staff alike.
Charlotte Mills pharmacy manager told the Frontpagenews "this isn't our first time hosting a coffee morning. It's the first time however running the event to raise funds for the hospice movement. Last Fridays event raised over €1,000 for the charity.