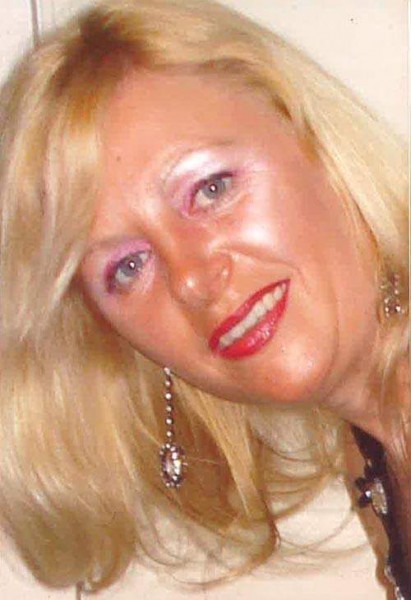 The search for 46 year old Tina Satchwell, who vanished from her home in Youghal almost a year ago, has been reignited after a potential sighting has been reported to gardai.
In an interview to be broadcast on CRY104 fm later today (10 March) her husband Richard, exclusively reveals how the potential sighting has given him hope she's still alive.
Richard has confirmed that there has been at least one possible sighting of his wife in the past few weeks, but there is no way to be certain the person seen was Tina.
He says the information and description he was given would give him hope. "It's like winning the lottery but being told you can't collect it."
"If I don't have hope, I won't last the next six months. I won't last the next week" Richard tells 'In Focus'.
"I am not a religious man. I don't go to church but in recent months I have started praying in the evenings" he admits.
"I just exist every day. There are days I can get up sit on the couch, put the two dogs in my arms and just sit there all day and not move."
The potential sighting has in the past few days been reported to Gardai, Richard Tells Gerry Murray.
 The full interview can be heard on CRY104FM between 3:00pm and 5:00PM today (Saturday 10 March).
A major search for clues in to the 46 year olds disappearance is underway at Mitchel's Wood, Castlemartyr involving up to 60 Gardaí and army personnel.
40 acres of the Castlemartyr Woodland was sealed off last Friday 2 March and a no fly zone imposed by the Irish Aviation Authority until 10:00pm on the 20 March (the first anniversary of Tina"s dissapearance).
The no-fly restriction has been put in place as Gardaí seek to ban the use of drones for video surveillance and aerial photography.
Four days after Tina's disappearance (24 March 2017) Richard reported her missing, he has always maintained that she had left home to deal with personal issues and that she may have had some assistance.
Senior Gardai say the search of Castlemartyr woods is the result of information from "a credible source".
Over 220 lines of inquiry including a separate line of investigation involving Interpol are ongoing.
Last summer Gardaí conducted searches of Youghal harbour along with other locations throughout the harbour town for clues to Tina's disappearance, but the proved fruitless.
Police are eager to speak with anyone who may have information.
They can be contacted in confidence on 021-4621550 or on the Garda confidential line on 1800 666 111.