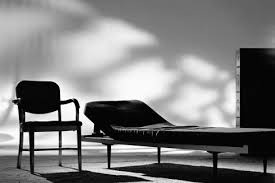 Last week I spoke about suicide not being a mental health problem but a community health issue.
I had attended breaking the silence safe talk programme in Cobh and found the training session very insightful.
There are many groups like breaking the silence in Cobh and Let's Get Together In Midleton who try to help stop the stigma of suicide in the community and create awareness of the problem.
The sad fact is that if I come across a person in a suicidal state outside of normal working hours I face a disjointed and incomplete system of care.
According to Sinn Fein councillor Pat Buckley founder of the Let's Get Together Foundation.
"You need to be suicidal between 6PM and 10PM Monday to Friday in order to avail of HSE Services. They will claim that they have a 24 hour service in there hospitals Accident & Emergency departments, but it's impossible to get into St. Michaels ward the acute psychiatric unit in the mercy hospital."
The system isn't even an appropriate word to describe the state of the services designed to treat mental Illness Councillor Buckley said.
" I recently had to take a person to south Doc in a suicidal state. South Doc assessed the person and provided me with a letter to bring the person to St. Michaels ward in my own car. After further assessment in St. Michaels ward the individual was judged to be a danger to themselves, yet there was no space there. I was then requested to transfer the patient myself to an alternative place in Sundays Well. When I refused to carry the patient eventually they kept them in St. Michaels and now they have made a full recovery."
councillor Buckley added "the system doesn't allow for compassion. Someone with a broken heart is treated the same way as someone with a broken arm."
According to a spokesperson for the department of Health "where an individual is in distress, their first point of contact is the GP who can assess their situation and decide if referral to a specialist service is required. In the event of an emergency, an individual may present to a hospital emergency department where he/she will be initially assessed by triage and subsequently assessed by the emergency department medical staff. Where a mental illness is suspected a psychiatric consultation is arranged, which is available throughout the country on a 24/7 basis. The HSE National Mental Health Division is working with HSE Acute Hospitals Division to develop uniform protocols for emergency department presentations of people in distress or who have a mental illness."
The 'Programme for Government' commits to ring-fencing €35 million annually from within the health budget to develop Community Mental Health Teams and services as outlined in 'A Vision for Change' to ensure early access to more appropriate services for adults and children and improve integration with primary care services.
According to the Childrens Rights Alliance "Budget 2014 provided for €20 million of the committed €35million development funding. Recruitment promised in 2012 and 2013 has yet to be completed. In 2013, 68 children were admitted to adult psychiatric units. Inspection reports for adolescent in-patient units have indicated serious failures in providing standards of care."
A spokesperson for the HSE said "In relation to out of hours provision the access routes are through GP via South Doc and through A and E for assessment which can lead to admission or follow up on an Out Patient Department basis. All inpatient acute units provide 24 hour care including Out Of Hours admissions.
A new 50-bed acute adult mental health in-patient unit is being built on the Cork University Hospital (CUH) campus. The new €15m unit that will replace the existing 46 bed unit on the hospital campus.
Developed in line with the requirements of A Vision for Change, the new purpose built in-patient unit will provide accommodation for patients with a mental illness requiring mental health assessment, treatment and rehabilitation. The unit will provide a better environment for patients and will have an increased number of single rooms and therapy rooms. It will include two 18-bed wards (all single en-suite rooms), a six-bed assessment/high observation ward, and an older person eight-bed ward, also with single rooms."