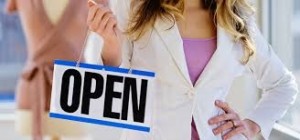 Both Cobh and Harbour Chamber of Commerce and Cork County Councils Economic Development Fund are backing a new initiative entitled The Beacon – Taking Care of business .
The project is part of an initiative designed to assist and improve retailers turn over and profitability.
The retail business is of vital importance to the Irish economy. Annually employing over 250,000 people making it about 14.5% of the total Irish work force.
James Burke who worked on the board of Super Quinn is Irelands leading Food Consultant and Retail Advisor. James Burke's team forms part of the Cobh Beacon Project.
James Burke and Associates will work with businesses on a one to one basis over a five month period. The project is open to any public facing retailer that pays rates. examples of previous participants that have benefited from the programme range from : Bars, Pharmacies, Mens Wear stores, Off-Licences, Centra and Super valu supermarkets, hardware stores, takeaways and coffee shops.
The main aim is to help drive the business forward no matter how new or established the company.
At the end of the 5 month period businesses should have a twelve to eighteen month strategy plan identifying areas of opportunity.
The Beacon was previously run in Youghal, Charleville, Ballincollig, Millstreet and Dunmanway.
According to Padraig O'Sullivan the project co-ordinator significant results were recorded by retailers who took part in the course.
Only fifteen businesses will be accepted, with space quickly running out.
Currently 75% of the scheme is funded by Cork County Council with the retailer paying a nominal fee of €250.
Any business wishing to avail of the cobh Beacon initiative should contact Padraig O'sullivan by email at padraig.osullivan@corkcoco.ie or on mobile 087 773 0019 no later than Friday 30 May by 5:30pm.