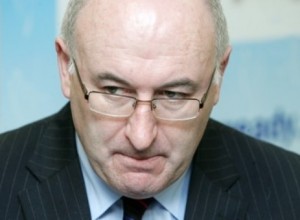 In October 2012 the Minister for Environment Phil Hogan told us of his proposal to save the tax payer over €420 million annually.
His paper, entitled Putting People First, included the abolition off all 80 town councils, a 40% reduction in the number of councillors and the regional authorities were to be reduced from 10 to 3. According to Minister Hogan the decision was twofold "eliminate duplication by ensuring more streamlined structures and the resources that were previously absorbed by these structures and processes will now be freed-up to improve front-line services and to enhance the quality of life in local communities" Almost a week into the new regime and councilors in both Cobh and Midleton feel left out on a limb.
Councillors who were elected in the Cobh and Midleton Municipal Districts were simultaneously elected to the County Council.
Speaking to some representatives after their inaugural meeting  they were confused as to how the whole process will now work.
Structures, functions, funding, governance and operational arrangements are left up in the air.
One wonders why Phil Hogan in his wisdom did not choose to phase in the closure of these 80 town councils.
Last Monday in Midleton alone we saw council workers told to remove their high visibility jackets as it had Midleton Town council branding but no County Council alternatives were provided.
Frontpagenews.ie spoke to Cobh Councilor Clair Cullinane to see if similar issues were arising in the Cobh Municipality.
The Councilor advised that "as Cobh is bordering the county employees always had County Council work attire."
However rebranding will take place in Cobh ie. Parking meters but this is not a priority at the moment."
Councilor Cullinane admitted that there may be some teething problems during this transition period.
A special briefing in County Hall will take place towards the end of this month when all councilors will be briefed on the process in agreeing town budgets.
The councilor went onto say that " if the Cobh public need assistance or wish to report anything they should do so through the Municipal Executive Paidraigh Lynch."
For those living in the Midleton area the local town council should be contacted.