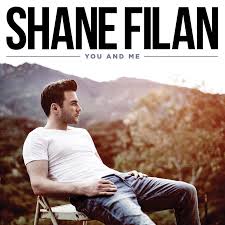 Behind every great man is a great woman and for Shane Filan that's his Mum.
Speaking to www.Frontpagenews.ie the former Westlife frontman admitted if it wasn't for his mother Mae persistently calling Louis Walsh over a six month period, he, Kian and Mark may not have been part of the Westlife line-up.
All three played in a school band called IOU in 1998 before being discovered by the pop impresario.
Shane admitted that he had paid his church going Mother back for the phone bills in a roundabout way when she got to meet Pope John Paul II.
In a career spanning 14 years in the super group Shane should have been set up for life.
Shortly after leaving the band he filed for bankruptcy after a property investment went sour.
The Pop Star said it was his wife Gillian and close friend Louis Walsh who helped him through a tough eighteen months  "money isn't everything, some things happen for a reason. If this didn't happen I probably wouldn't have had the drive to do what I am doing."
He  added that his decision to go it alone musically was a leap of faith "you don't know how it's going to go, you take a chance" admitting that going solo has helped bring himself out of his shell.
Shane said his album 'You and Me' reflects everything that happened during this period of his life.  Surprisingly despite this his music doesn't have any air of bitterness.  The pop star says "it's a positive album based on love songs."
The former Westlife bandmembersaid he is looking forward to playing to  a Cork audience when he appears in the Marquee on 11 July. "I have played the Marquee with Westlife and was really chuffed to be asked to play there again".  What can the Cork audience expect from him, the Sligo man says" expect a  fun upbeat show with a pub vibe with some Westlife covers and some original work.  There might even be a chance for some of the audience to come on stage and sing with him.
The 34 year old star said he hopes to have an album out in the New Year and a single out in the next few months.
Shane says he is busy touring until the 1 December "I am not going to get a chance to celebrate my birthday on the 5 July with all my touring. I am taking a long weekend when I come to Cork and celebrate with family. I hope to meet up with my brother who is a doctor in Cork so expect to see us  hitting the bars."
Louis Walsh's six piece boy band Hometown are to support Shane Filan in the Marquee. This will be their very first gig.