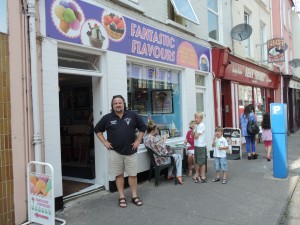 Some East Cork residents say dog fouling has become a major problem with dog walkers failing to pick up their pets mess.
While the majority of dog owners are responsible and do pick up after their dog, a small number of people choose to ignore the rules.
Thousands of Euro in unissued fines lie on the streets of East Cork in the form of dog fouling.
Due to government embargos there is no one employed in some East Cork towns and villages to enforce the  anti litter laws.  If someone was specifically employed to do so their job would be self financing.
In all areas the town councils and tidy towns work in unison as they try and eradicate the problem of dog fouling.
One local business owner told Frontpagenews.ie that dog fouling has become a major problem in their area with Dog walkers failing to pick up their pets mess.
"At least once a day we need to change the rugs in our shop and clean because tourists / locals walk in with dog droppings on their shoes.  Dog owners must clean up after their dogs. The council is equally to blame as there has been no Dog Warden for two years. Simply put, Dog owners who do not clean up after their dogs are incredibly irresponsible, selfish and give our tourist community a very bad name – which tourists comment on constantly."
Under section 22 (of the litter pollution act 1997) an on the spot fine of €150 can be imposed on the owner of a dog who fails to remove dog faeces from public places, with the maximum fine for this offence being €3,000.
The public are being asked to paws for thought when taking their pooch for a walk. Not only does dog mess look unsightly it is potentially harmful. Recently a Tidy Towns representative in East Cork was physically assaulted by a dog owner when approached to pick up after their pet.
Both  town councils and Tidy Towns issue the public with free dog litter bags in an effort to alleviate the problem.:
If you witness a dog fouling offender you can contact the council on 021-4285404/5 with as many details as possible either by telephone or email. Remember the more information you can give the greater chance there is of offenders being caught.