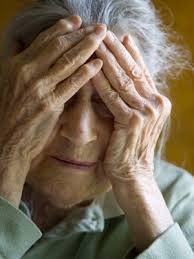 The Cork Alzheimer's Association has welcomed the recent announcement by Minister Kathleen Lynch, that her department will match the funds provided by Chuk Feenys Atlantic Philanthropy for the care of people with dementia.
Mr Feeny's Atlantic Philanthropies is gifting a total of €14.7 million to improve the wellbeing of people with dementia here. This sum is being matched by the Department of Health and the Health Service Executive (HSE).
According to John Hench of the Cork Alzheimer's Association " The government currently has a list of priorities around the area of dementia ie. increased GP training, public awareness campaigns and home care. While its remarkable that this amount of money has been made available. It's difficult to know how it will benefit the 5,000 people in Cork who suffer from dementia until the government publish its national dementia strategy plan which was due to be published earlier this year. " Mr Hench added " presumably it will affect people equitably across the country."
The majority of people with dementia (63%) live at home in the community. Most people living with dementia are cared for by a family member and there are approximately 50,000 dementia family carers in Ireland.
The overall cost of dementia care in Ireland is just over €1.69 billion per annum; 48% of this is attributable to family care; 43% is accounted for by residential care; formal health and social care services contribute only 9% to the total cost.
According to a spokesperson for the department of Health the National strategy plan on dementia is currently in the final stages of drafting and expected to be published in the next 3 months.