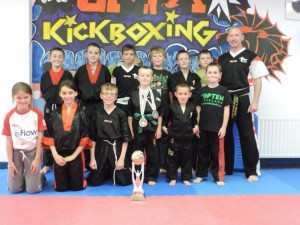 7-year-old Adam O'Flynn from Ballinacurra won gold and silver in the World Kickboxing Championships in Rimini Italy last weekend, in total team Ireland took home 15 bronze, 7 silver and 10 gold.
Adam a student of Christian Brothers in Midleton won his right to compete for Ireland after winning the National Championships last May.
This was the East Cork Students first time competing on the international stage.
Kevin O'Sullivan of the East Cork Kickboxing Gym, told the  Frontpagenews.ie " for a kid of 7 years of age he is an inspiration for other kids his age and fellow club members, as well as future beginners we are currently welcoming at the club."
WAKO (World Association of Kickboxing Organisations) is the only organisation on the threshold of Olympic acceptance.
Currently if Adam was to compete at the Olympics he would have to fight again for his place.