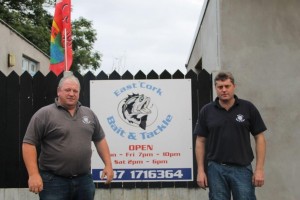 Two East Cork fishermen will cast off in South West France later this month as they compete in the 31st World Championship Shore Angling competition. Paul Coady of Cloyne and Mick Millane from Glanmire along with Waterford man Richie Dawlton and Wexfords Martin Howlin will represent Ireland at the event.
The men who are at the top of their game have beaten off almost 8,000 shore fishermen to represent their country.
The group will compete against 15 other countries in Vieux- Boucau Port D'Albret in the South west of France.
Tom Lillis chairman of the Irish Fishing Association wished the Irish Team all the best for the competition which takes place between 20 – 27 September .