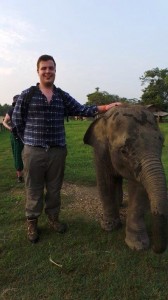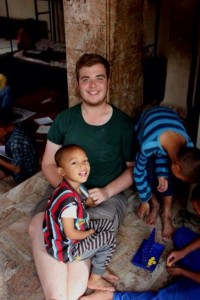 After final exams, most students are enjoying their summer break away from College. However 20- year-old Cloyne man Tom Cannon a Student of Business Information Systems at CIT chose to spend time volunteering in Nepal as part of education in learning run in conjunction with CIT.
On arrival to Nepal Tom was assigned to two EIL charities.
"I would work with the orphanage children in the morning and in the evening attend to the elderly.
The orphanage kids would have some English so I could communicate with them. The elderly didn't have much english, with them I communicated through gestures. Most of the time all they needed was for me to grasp their hands and comfort them. "
EIL Intercultural Learning is an Irish non profit organisation supporting local projects across the world. Their volunteer Abroad programme involves living, working and making a difference in a local community while learning about a new culture and gaining a new perspective on global and development issues.