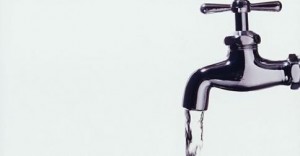 Residents in East Cork who have vowed to resist the installation of water meters will hold a public meeting in Kennedys Bar, Killeagh at 3:30pm on Saturday 13 September.
East Cork against water meters and forced utility charges say water charges are a double taxation.
Spokes person for the group Noel Dolan told the Frontpagenews.ie "the government have taken a public owned resource and privatised it. Not many people are aware but we are currently paying €740 per year in indirect taxes. In 1977 PAYE & VAT were increased. In 1983 they introduced the local authority service charge. In 1996 they put 5% on motor tax. Irish water refuse to attend community meetings to answer questions but show no hesitation to install meters."
Currently Cork County Council working as an agent of Irish water are installing boundary boxes in many East Cork foot paths to facilitate easy installation of their smart meters.
In a statement released to the Frontoagenews.ie on 25 August Irish water stated "the installation programme is developed in close liaison with the relevant local authority taking cognisance of other works being carried out in areas and other local information. Irish Water cannot provide a specific response to this query without a detailed address, however we can confirm that the Irish Water Metering Programme is working with Cork County Council to install boundary boxes and meters as part of the footpath repair works that are currently being undertaken. "
Within the last few days the data commissioner stated they will examine Irish Waters data protection policy outlining how it will use our information following a number of complaints made on social media.
In July the Social welfare and Pensions act 2014 which was passed through the Dail made provision for Irish Water to collect our PPS numbers in order to verify allowances.
Currently the Ombudsman Peter Tyndall is unable to investigate complaints against Irish Water.
A spokesperson for the Ombudsman told the East Cork Journal "since Irish Water was set up as a subsidiary of Bord Gais the complaints mechanism has been placed outside the remit of the Ombudsman and therefore complaints cannot be investigated by our office . Until the Irish Government amends their legislation unfortunately the Ombudsman can't investigate complaints against Irish Water. "
The spokesperson added "since March Irish Water are subject to the freedom of information act however this cannot be used as a complaints procedure."
The Commissioner for Energy Regulation says they will publish a report on Irish Waters performance on key levels of customer service when the organisation is fully operational next year.