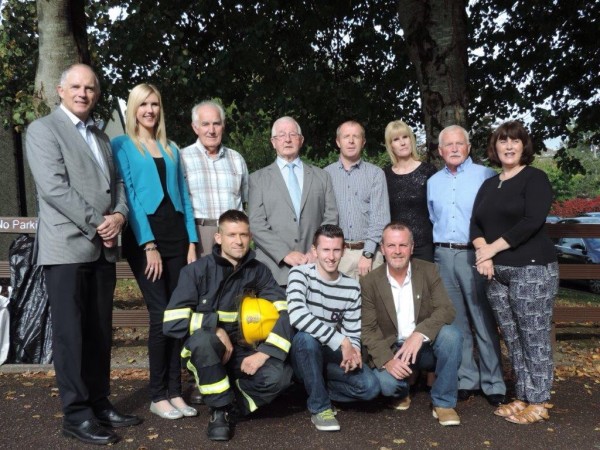 The students of St. Colman's College in Midleton have set down a challenge to every school in the country. To run a marathon and help raise funds for the live life charity.
Last year  the students of St. Coleman's set a British and Irish record for an indoor marathon when they completed the event in 3 hours and 53 minutes. That event raised over €6,500 for East Cork Rapid Response. This year they are challenging the nation's schools to beat that record.
Schools have from now until May 2015 to take up the challenge. Each student is asked to pay €2 which will go directly to the charity.
Live Life was established in 2013 by Fionnbar Walsh in an effort to keep his son Donal's memory and message alive, by providing age appropriate teenage facilities in hospital and hospice centers as well as promoting his anti-suicide message.
Donal Walsh shot to prominence when he appeared on the Brendan O'Connor show to publicly appeal to young people not to end their lives. He spoke of how teenage suicides made him angry and he was battling to live and had no choice.
The 16-year-old told Brendan "every day people say I am brave, that I am courageous and I hate that. I am just doing what I have to do to survive, to live another day." Donal who was battling cancer since he was diagnosed at the age of 12 passed away on the 12 May 2013.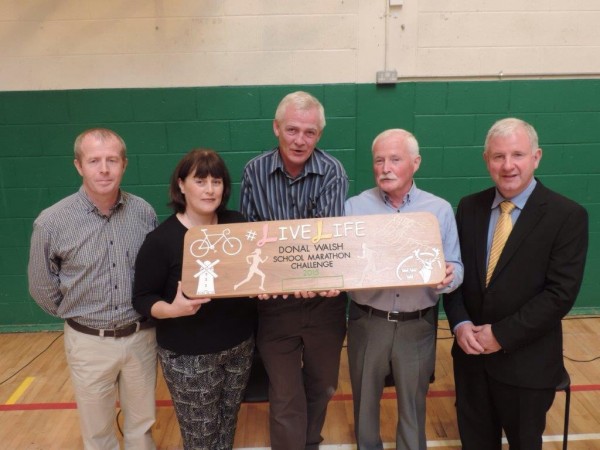 There were emotional scenes in St. Colmans College last Monday (29 September) as Fionnbar Walsh gave his simple message to students and staff "love life and turn away from thoughts of suicide."
Donal's father Fionnbar told the Frontpagenews.ie" Donal was stunned by the response from people when he was alive, what's happening here today is amazing. Donal raised €50,000 when he was alive for a teenage hospice unit in Crumlin children's hospital. When he passed away that amount doubled to €100,000. It amazes us that every time we speak it's because of students who are asking their teachers to ask us to come and talk."
Fionnbar added "there are hospice units for young children, babies and adults but nothing for teenagers. They are the forgotten tribe. "
It is hoped that monies raised from events like this will not only support Donal's charities of choice but will also help build a network of teenage hospice unit. Fionnbar stated "Donal spent 10 days in a Cork hospice but he couldn't have his friends stay over and visit. He was at the end of a corridor. The other people in the units were elderly coming towards the end of their days. If Donal had visitors they would be disturbing them. It's my wish to have a teenage unit in every hospice where teenagers can have their friends stay over and order pizzas and play computer games. "
Last Mondays event was attended by Crystal Swing , Justice Committee spokesperson Fine Gael TD David Stanton, Councillor Pat Buckley and Alex O'Shea who holds the world record for running a marathon in a full fireman suit.