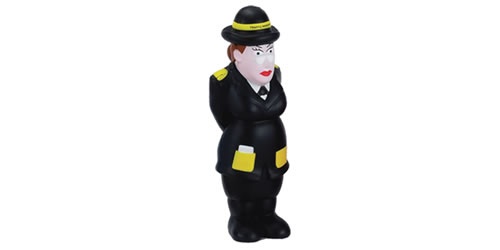 Over 12 Months ago Midleton town had 2 traffic wardens, however a year on the town has none, both traffic wardens took retirement and due to government recruitment embargos the town of Midleton has not been in a position to employ a traffic warden.
Cork County Council are currently reviewing its traffic management plan for the entire county and paid parking could shortly be introduced to Midleton as part of Cork County Councils harmonisation plan.
If introduced municipal districts would get a percentage of pay parking profits to use for local improvement works.
At the October meeting of Midleton municipality Fine Gael Councillor Susan McCarthy tabled a motion to reinstate the towns warden's . The councillor told the gathering, traffic wardens played an important role in discouraging irresponsible parking and allowing people an opportunity to park near shops to make their purchases and support local businesses. "Cars are parked on the main street all day every day. This is a serious issue. It goes beyond any interest I have with my husband owning a business "she said.
With the possibility of paid parking coming in right across the county, Councillor McCarthy told the Frontpagenews.ie "paid parking is something we want to fight as best we can. If paid parking is brought in through the harmonisation of parking throughout Cork County I would be looking for a minimum of 2 hours free parking, but we need to have a parking attendant to police this. Local business is what makes our town, our shops have suffered enough. Introducing paid parking would force people to shop in Tesco at the top of the town where there is currently free parking."
Lifting the threat of a parking ticket was always going to have consequences she said "this has lead to more parking on double yellow lines on corners. More and more drivers are totally ignoring the length of time they should park, and leaving their vehicles for very lengthy periods of time. Not only does this mean other drivers cannot find a place to park. It also means real problems for shops on Midleton's main street as they are losing business and sales. "
Midleton Municipality Clerk Joe McCarthy told the meeting "there are pressures put on council regards staffing resources. We will have a look at it and do what we can in relation to our own management resources. We could look at some one on a part time or temporary basis but I can't guarantee anything.