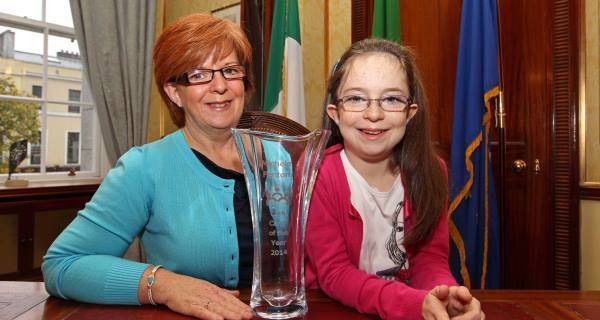 Michele Fenton from Midleton has been named as Cork Carer of the Year 2014.
The announcement was made at the Newgrange Hotel in Navan recently. Michele is full time career for her 12-year-old daughter Aimee-Louise who was born in 2002 with Dysplastic left / Absent Kidney resulting in end stage renal failure.
In 2005 when Aimee was 3 her father Donal gave her one of his kidneys. For the 6 months following Michele became carer for both Aimee and Donal.
Towards the end of 2012 Aimee's body began rejecting her donated kidney. In March 2013 she was hospitalised, both Michele and Aimee spent 5 months in Temple Street while Donal stayed in Cork to work.
Both Aimee and her mother now travel to Dublin 4 times a week for Haemo-dialysis which is only performed in Temple Street. This round trip starts at 5:30am for nearly 12 hour days.
Currently there are 180,000 carers registered nationally saving the tax payer over €4million annually. The Carer of the year award acknowledges the tremendous work they provide on a daily basis.