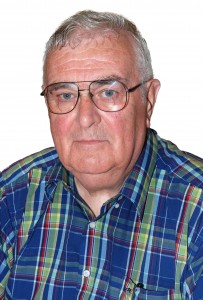 Councillor Noel Collins is part of a growing coalition of people in East Cork, and throughout the country, who are questioning the addition of fluoride to public water supplies.
Fluoride has been added to our water supply for almost 50 years.
The fluoridation of our water is currently carried out by Irish Water on behalf of the Health Service Executive (HSE). The chemical is added to our water because of its oral health benefits. Today, the compound is still used topically by dental professionals, but Councillor Collins likens it to a poison when ingested regularly.
In March Cork County Council voted to ban Fluoride in the Irish water supply. A letter was sent to the then Health Minister James Reilly who responded back on the 9 July. In that response Minister Reilly stated while he "appreciates that 12 years have elapsed since the publication of the Report of the Forum on Fluoridation, its conclusions are still valid".
This response was subsequently rejected by Cork County Council in their July meeting with a further letter issued to the new Minister for Health Leo Varadkar.
Councillor Collins who is calling for an alternate compound to be used in our water supply says prolonged use of fluoride is linked to dental and skeletal fluorisis, cancer, kidney disease, genetic mutations, Alzheimer's disease, brain damage, birth defects and irritable bowel disease.
Mr Collins added "we are the most heavily fluoridated country in the world. Only a handful of countries world-wide fluoridate tap-water, most having banned, discontinued or withdrawn the practice."
A statement released by the Department of Health to the frontpagenews.ie stated  " many countries have water fluoridation schemes, including the United States, Canada, the United Kingdom, Spain, Australia and New Zealand. Water fluoridation is less common in Europe. However, fluoride is an essential part of oral health policy in all countries in Europe. In countries which do not fluoride water this can mean fluoridation of salt or provision of community fluoridation through other means.
The benefits of water fluoridation have been known for decades and continue to be confirmed by oral health studies. However this Department keeps the policy of water fluoridation under constant review. As part of this ongoing work, a review of evidence on the impact of water fluoridation at its current level on the health of the population and on the environment is being conducted by the Health Research Board on behalf of the Department.
The Department is also collaborating in a University College Cork-led research project, "Fluoride and Caring for Children's Teeth" (FACCT).
The Minister has received correspondence from Cork County Council, most recently on 1 August, and will be responding shortly. The Department is not aware of any proposal for an "alternate compound" to be used in the water supply".