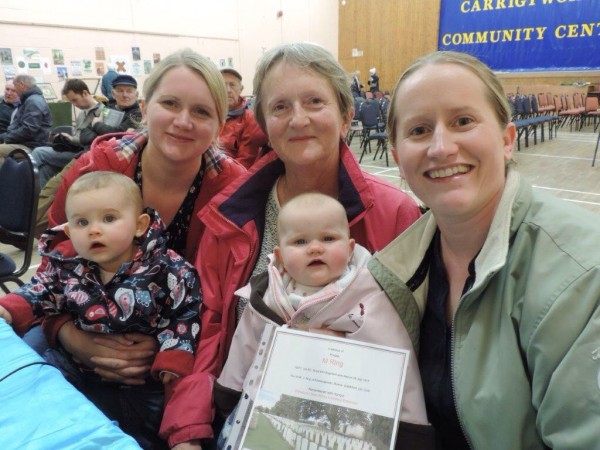 On the 28 June 1914 the assassination of Archduke Franz Ferdinand of Austria sparked a series of events that would see young men from villages all over Ireland like Carrigtwohill join forces to fight in the Great War of civilisation.
This global war centred in Europe began on 28 July 1914 and lasted until 11 November 1918. Recently large numbers attended an exhibition on World War 1, held in the Carrigtwohill community Centre.
Big numbers attended in anticipation of finding details about the role their family's played in this unique part of Irish history.
Within the stories of conflict and war, tales of love and loss were intertwined.
Dennis Healy sought information about his grandfather's first cousin Catherine Buckley's fiancé George Richardson.
George was sent to Kowloon in Hong Kong to serve in 1912. Catherine boarded the ill fated Titanic in Cobh to travel to her sister in the U.S., once George finished his posting he was to meet her in the U.S. to begin their life together. Catherine died in the sinking of the Titanic, George died in kowloon on outbreak of the first world war.
Anna Fitzgerald was hoping to find information on her granduncle, Private Michael Ring 2nd battalion Royal Irish Regiment , who died of wounds on the western front on 28 July 1917.
Author Gerry White was on hand with his compendium 'a great sacrifice" to help impart some information on those who died in service.