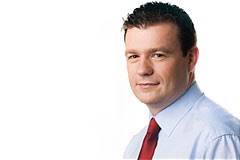 Minister for the environment community and local government Alan kelly has appointed a statutory committee to review cork city and county boundaries to examine whether both authorities should be unified. This move is on the back of similar local government changes in Limerick Tipperary and waterford. The committee will be chaired by Alf smiddy former chairman and managing director of beamish and Crawford. Mr smiddy will be assisted by Dr dermot keogh professor of history and integration studies at UCC, John lucey senior counsel, Tom curran, civil engineering graduate UCC he has worked as Kerry county manager since June 2007. Dr Theresa Reidy a lecturer in government at UCC will also assist the group.
The committee will report back to the minister in September. Any decision to merge authorities would need the approval of cabinet. Since Waterford City and county merged in 2012 the authority saw a saving of €9 million per year.
It's believed a rates equalisation scheme will be put in place for those businesses affected by a rates change should the authorities be merged.