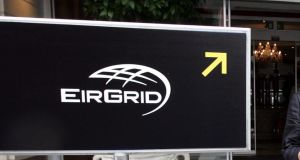 Public consultation has started on EirGrid's planned interconnector between Ireland and France (the Celtic Interconnector).
The public have from now and 12 February 2015 to make an objection.
The foreshore application itself will be on show in both Midleton and Ballycotton Garda stations during this period.
Anyone wishing to lodge an objection can do so in writting (quoting ref: FS 006446) to the foreshore unit, department of the environment, community and local government, Newtown road, Wexford or by email to foreshore@environ.ie.
Two separate marine cable routes will be surveyed with landfall at Ballywilling strand Ballycrenane and Ballycroneen Beach Ballyrobin South and Ballycroneen West.
Ballycroneen Beach is popular for surfing and fishing all year round and Ballinwilling is popular with walkers all year round. Both beaches are used by bathers in the summer months.
Its believed the proposed survey areas are not within any designated shell fish zones.
The geotechnical and environmental survey works are planned to commence in March and will take approximately one month to complete, subject to operational and weather conditions.
This latest survey forms part of a €1 billion project designed to trade electricity between Ireland and France in an effort to access cheaper electricity in Mainland Europe.
The East Cork Journal believes that if either of these routes prove viable we would see power being transferred via over head pylons to Knockraha and underwater from there to La Martyre Brittany North West France.
The interconnector, if developed, would connect the transmission grids in Ireland and France. Possible connection points to the transmission grid in Ireland include Knockraha substation, Co. Cork and Great Island substation, Co. Wexford.
Due to the very early stage of the project no decision has been made in relation to grid connection points or the use of overhead line or underground cable on land.
In 2013 wholesale electricity prices here fall by 9% when Eirgrids' €570 million East – West 500mw interconnector with Britain became operational.
The EU has a goal of reducing its greenhouse gasses and increase its consumption of renewable energy by 20%.
Renewable sources include wind, solar, hydro-electric and tidal power as well as geothermal energy and biomass.
Increased use of renewable energy will enable the EU to cut its greenhouse emissions and make it less dependent on imported energy.