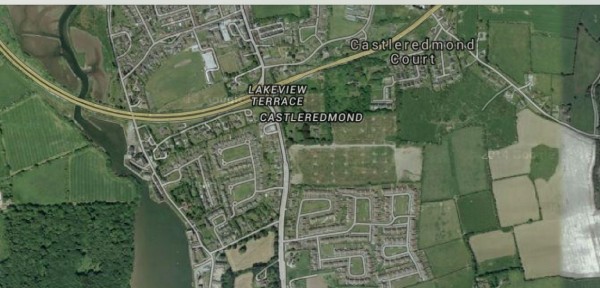 A planning application for a new slip road to link the R630 Ballinacurra to the N25 has now been submitted.
Ger Patton Executive Engineer of Cork County Council's Road Design Office told this week's East Cork Municipal meeting.
The Senior Engineer told councillors "the Planning Authority are currently looking at adding a slip road going towards Cork to ease traffic congestion."
Traffic queues at the roundabout have increased in length in recent times, due to the economic recovery.
Fine Gael Councillor Michael Hegarty told Mr Patton "I know that the area of ground is tight there but the NRA certainly were very supportive of the Idea and it certainly would alleviate an awful lot of distress for motorists that use it on a daily basis. It certainly would alleviate a lot of congestion there at peak times" he said.
Councillor Hegarty asked Mr Patton to take a considered look at creating a link pathway from Lakeview to the rocky road. If provided this new pathway would create a safe walking ring from Lakeview to Carrigshan cross out to Loughaderra lake.
"A link pathway from Lakeview to Carrigshan Cross out to Loughaderra lake is urgently needed we have had some fatalities there and its with the NRA"he stated.
A link pathway was recently installed at Loughaderra by the Mayfair. That facility is currently proving popular with walkers.