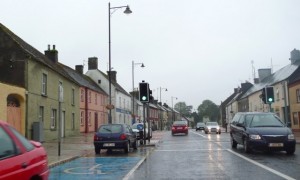 Fly-tipping pests are repeatedly dumping rubbish around areas of Castlemartyr.
A spokesperson for the Tidy Towns group said they are continuously removing house hold refuse from the entrance to the woods on the Ladysbridge road. The turn off from Ladysbridge road heading to Carewswood garden centre is another troubled spot.
Some locals have been left disgusted at the amount of filth and debris being dumped their on a regular basis.
According to the Tidy Towns spokesperson the issues were not highlighted to Cork County Council.
A spokesperson for Cork County Council said "anyone wishing to make a general complaint regarding illegally dumped litter they can contact the Anti Litter unit on 021-4285417.
If you are aware of who is dumping illegally you can contact the council in writing describing where, when, who and what has been dumped for the attention of Jim Dooley Anti Litter unit Cork County Council Inniscarra Co Cork.