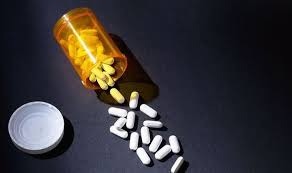 East Cork woman Lorna Savage has been given the go ahead from the High Court to bring a case against doctors, the HSE and the pharmaceutical giant Pfizer.
The 43 year old claims she developed a serious medical condition,avascular necrosis from using the steroid Deltacortrilto to treat a rash.
Avascular necrosis is a disease where there is a cellular death (necrosis) of bone components due to interruption of the blood supply. Without blood, the bone tissue dies and the bone collapses.
As a result of developing the condition the Cobh woman claims she has been left in severe pain and required several operations.
Since being diagnosed her hip and knees have had to be replaced and has been left wheelchair bound and confined to her home.
Ms Savage brought the High Court action against Pfizer the products manufacturer and marketer alleging negligence against Pfizer Ireland and Pfizer.
The Cobh woman is also suing the estate of her former GP Dr Michael Madigan who died in 1999, consultant Doctor MG Molloy who she claims prescribed her the steroid, and the Southern Health Board, who she also claims was negligent and in breach of its duty of care towards her.
Miss Savage claims Pfizer failed in the products literature to warn her not to use alcohol when taking the steroid and also failed to provide proper or adequate warnings on its packaging and information leaflet that continued use could result in developing avascular necrosis. She claims the two doctors were negligent due to alleged failure to warn her the continued use was likely to result in developing avascular necrosis and also failed to investigate symptoms or suspect a developing condition.
All the defendants deny the claims.