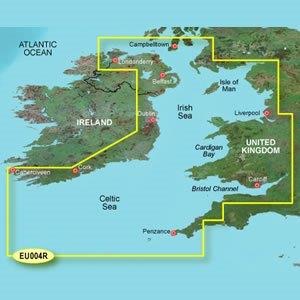 Fianna Fail councillor Aaron O'Sullivan has called for Bord Failtes' wild Atlantic way to be extended into East Cork. Currently the route runs from Donegal to Kinsale.
At the October meeting of Cork County Council the Youghal based Councillor said " It is nonsensical that East Cork has been ignored and excluded. East Cork has many miles of coast line that stretches from Youghal to Cobh and includes areas such as Garryvoe, Ballycotton, Aghada and Whitegate. An extension of the trail would have a significant impact on the entire East Cork region, and not just the towns and villages directly on the coastline."
Councillors debated the geography of the route many agreeing the Atlantic stretches from Donegal to Kinsale. From Kinsale to Wexford is the Celtic Sea and from there up on the other side is the Bristol Channel or Irish Sea.
The meeting recognised the Wild Atlantic Way is a product that is doing well for the country. The Council are to write to An Bord Failte outlining their concerns that East Cork is missing out.
It is hoped another brand from Kinsale right across to Wexford will be looked at. If such a product was to be created it could attract tourists to the  broarder East Cork region giving areas like Midleton and it is hinterland that are not on the coastline an economic boost.