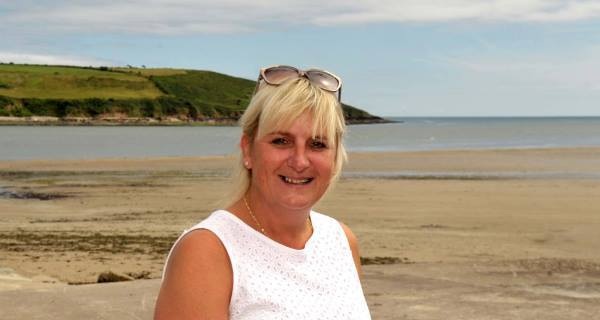 Councillor Mary Lenihan-Foley has called on Cork county council to put safety measures in place at St. Fergals National School, Killeagh and at the Golf Links Road for South Abbey National School.
The Councillor told the October East Cork Municipal meeting "currently there is no warning signs that there is a pedestrian crossing at St Fergals. The lollipop lady is taking her life in her hands stopping traffic. There are no safety measures in place letting people know there is a national school in the area. " Councillor Lenihan-Foley went on to add that "It is getting busier and with the population growing more the school is getting bigger it's just a danger. The school were hoping to have something in place before September."
Dave Clarke senior engineer roads Cork County Council told Councillor Lenihan-Foley "I hope to meet with the Killeagh School and a local representative of an Garda Siochana to discuss the traffic issues around and see what could be implemented. There are lights on the Cork side of Killeagh that have been upgraded to high intensity ones. The only other thing is to refresh road markings which I believe are in place. I must say the lady who does the school warden is excellent I pass through there in the morning. A traffic calming scheme is what is probably needed there to slow traffic down. "
South Abbey School in Youghal relocated when the school population to the old Christian brothers premises at the Golf Links Road.
Councillor Lenihan–Foley told the meeting "there was a near fatal incident thankfully everything worked out ok. There's nothing up there. There's nothing to let people coming from the strand area know there's a school there. A lot of people are using the area as a short cut now because of the traffic lights in the town. "
Mr. Clark told the councillors Cork County is in the grips of a lollipop ladies and men shortage due to a recruitment freeze.
"I absolutely agree there is a lot of traffic using the area because of the main drainage. Again we will meet with an Garda Siochana to see what measures we can put in place.
Currently there is an embargo on recruitment.
In previous schools who do not have a warden they have trained in junior wardens themselves which would be sixth class under supervision from a teacher. In conjunction with an Garda Siochana, the council will assist schools to introduce those schemes."
Councillor Michael Hegarty stated "school Warden is a part time position. Surely we have an argument that its employment on a part time basis. This is something that should be looked at county level."
Currently there are 248 school wardens in county Cork.