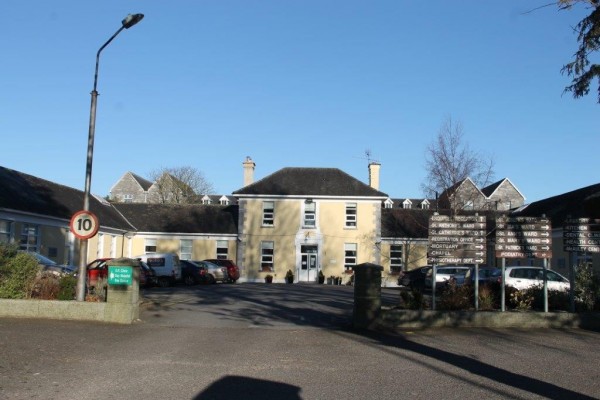 The Health Information and Quality Authority (HIQA) has been critical of patient accommodation at Midleton Community Hospital.
A 38-page-report published by the authority on Tuesday (3 February) found that privacy and dignity of patients was compromised by the design and layout of the facility.
Midleton Hospital a former 19th Century workhouse caters for 52 elderly patients.
Inspection of the service was carried out over 2 days last October by HIQA staff.
The report identified improvements in management, incident reporting and complaints procedures.
The report also found that 3 allegations of elder abuse were investigated as a complaint, which is not in keeping with current HSE guidelines.
Fittings and equipment were found to be in good repair overall, however, in some situations inspectors found the bedroom and communal areas available were up to 2 square meters short of recommended space, these concerns were first highlighted in 2010.
The inspectors also noted there was inadequate dinning and personal storage space. In one area the sliding doors were missing from a wardrobe and this had consequences for protecting the privacy and dignity of the resident involved. Personal medical devices and toiletry needs were on view.
It was also noted that a resident's bed was located just outside the open office door of one area. This resident was nursed in bed on most days and therefore had limited privacy.
Some resident's beds were located at the edge of cubicles and there was no place for private activity, as required by regulations.
The skirting area outside St. Mary's toilet area was in need of repair and the shower room in that area was accessed down a narrow hallway. The shower room required redecorating and the person in charge told inspectors that repairs were underway in this section.
A hoist was seen stored in one resident's cubicle
One kitchenette needed re-painting and the tile sealant around the kitchen sink required renewal.
The upstairs hallways led on to stairways which had unsecured, unassessed door access.
There were numerous unlocked fire exit doors afforded unsupervised access to and exit from the building.
The lengthy report found the Nurse Manager to be highly experienced and dedicated to providing person centred care to residents.
The health watchdog stated that 2 action plans were submitted by the HSE to address their findings, however both were rejected as they were found to be unsatisfactory.
Currently the HSE are waiting to hear if Capital funding will be provided by the Department of Health to carry out the necessary works to bring the building up to standard.