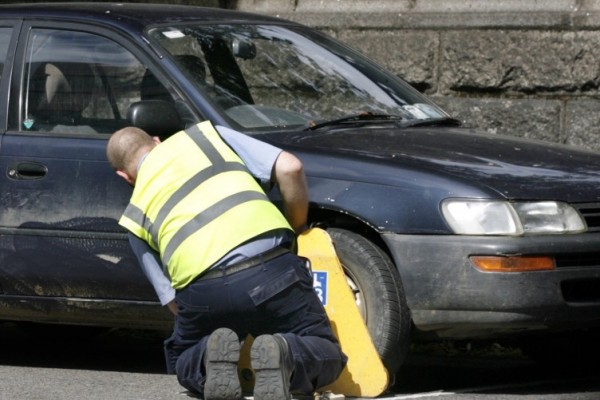 The Vehicle clamping Bill 2014 will put limits on clamping and will introduce a 2 tier appeals process, designed to protect those who have fallen victim to unfair practices.
For the first time the new legislation will regulate clamping on both public and private lands.
The National Transport Authority(NTA) will govern the regulations. The NTA will also set a maximum release fee and ensure appropriate signage is erected.
Under present law, local authorities, gardai and traffic wardens can clamp vehicles parked illegally on public roads. Currently there is no regulation for private areas.
Cork East Fine Gael TD, David Stanton has welcomed the new bill. "I am pleased to see a number of important measures being introduced in this legislation such as setting a maximum clamping release charge and also the establishment of a two tier clamping appeals process which allow anyone with a genuine grievance to have a chance to challenge any unfair treatment."
The Justice Committee spokesperson also called for much tougher penalties for motorists who illegally park in disabled parking spaces.
"People who park illegally in disabled parking spaces are at best careless and at worst inconsiderate. Anyone doing this causes extreme inconvenience to wheelchair users and other disabled drivers or disabled passengers whose mobility can be very severely restricted. The excuse "I was only there for a minute" is unacceptable full stop. I believe anyone illegally parking in these spaces should face automatic clamping with full penalties applied", said Deputy Stanton.